These Singaporean ladies interviewed the members of Asian Chairshot shortly before their gig in Singapore! Read it here:
The Fifth Parlour
Asian Chairshot is no foreign band for those who have been following Korea's independent rock music scene. Consisting of drummer Park Kye Wan, guitarist Son Hee Nam and vocalist and bassist Hwang Young Won, the trio returned to Singapore for the 3rd time and delivered an A+ performance on Music Matters 2014!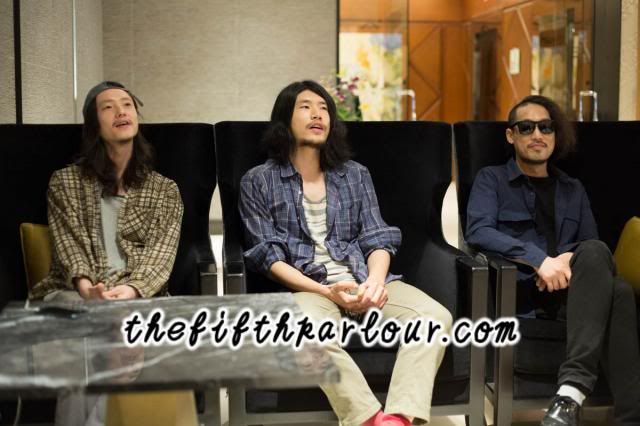 Asian Chairshot
Formed in 2011, the South Korean indie rock band known for their hard-hitting mix of psychedelic music, garage rock and alternative rock caught the attention of music critics and fans alike with the release of their first EP titled "Mask". Living up to their name, their music is as heavy as a hit with explosive guitar, bass and drum sounds that are finely topped with uniquely Korean melodies.
In a short interview with The Fifth Parlour, the band shared their hopes for the independent music scene to grow in Korea and talk about the…
원본 글 보기 808단어 남음